12000 Highway 15 North
Suite 2
Philadelphia, MS 39350
Phone: 601-656-4011
Fax: 601-656-5505
The Extension Service is a service dedicated to helping people improve their lives through education. It combines the expertise and resources of Federal, State and local governments. In Mississippi, this system is supported through the U.S. Department of Agriculture, Mississippi State University, (4) research and extension centers, and (80) research based information and educational programs that focus on issues and needs of the people, enabling them to make informed decisions about their economic, social, and cultural well-being.
Please visit our facebook page for the latest Extension and 4-H News.  Our latest Extension and 4-H Newsletter can be found here.

Staff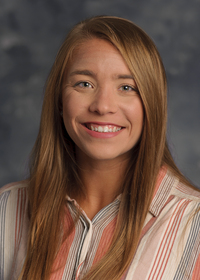 Anna Byrd Windham
Extension Agent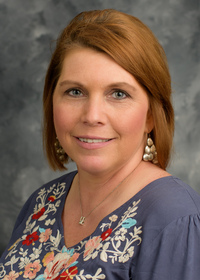 Amanda Alford
Office Associate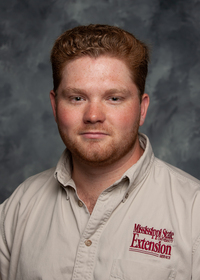 Carson Dewberry
Extension Agent
Economic Contribution of Agricultural Sales
The agriculture industry is a major component of Neshoba County's economy. Using 2020 data for the economic contribution of agricultural sales, Neshoba County ranked number two among counties in the state for both poultry and egg production and forestry and forest products.  Neshoba County was also in the top ten counties for cattle and calves (9th) and other crops (8th).  Neshoba County producers had $153,700,000 in Poultry and Egg sales, $23,361,962 in Forestry and Forest Products sales, $5,337,711 in other crops and $4,064,878 in Cattle and Calves. Further information on the Economic Contribution of Agricultural Sales can be found here.
Remembering Extension Agent Bert Gilmore
March 18, 1961 - August 26, 2018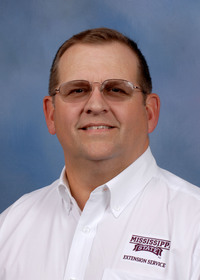 Bert Gilmore
Colonel Bert Gilmore, of Sebastopol, passed away surrounded by his precious family at his home in Neshoba County after a seventeen month battle with lymphoma.  A veteran of Afghanistan, Bert retired from the Mississippi National Guard after thirty-three years of service.  After receiving his commission through ROTC at Mississippi State University, Bert rose to the rank of colonel with his last assignment as Military Personnel Officer of the Mississippi National Guard in Jackson.  Most recently, Bert served as an Extension Agent with the Mississippi State University Extension Service in Neshoba County and previously in Jasper County.  He was a graduate of Sebastopol High School, East Central Community College and received his master's degree in Agriculture and Extension Education at Mississippi State University.  Bert was an active member and deacon of Sebastopol Baptist Church.  He was an Eagle Scout and a long term Scout Master for Sebastopol's Troop 78.  Bert was a fourth generation farmer on his family farm in Neshoba County.  Neshoba County wishes to convey its sincerest thanks to Bert's family for sharing him with us to make a postive impact in the lives of his fellow citizens and the future generations of agricultural leaders he mentored through his work with the extension service and 4-H.