12000 Highway 15 North
Suite 2
Philadelphia, MS 39350
Phone: 601-656-4011
Fax: 601-656-5505
The Extension Service is a service dedicated to helping people improve their lives through education. It combines the expertise and resources of Federal, State and local governments. In Mississippi, this system is supported through the U.S. Department of Agriculture, Mississippi State University, (4) research and extension centers, and (80) research based information and educational programs that focus on issues and needs of the people, enabling them to make informed decisions about their economic, social, and cultural well-being.
Please visit our facebook page for the latest Extension and 4-H News.  Our latest Extension and 4-H Newsletter can be found here.

Staff
Chase Domingue
Ag. and Natural Resources Agent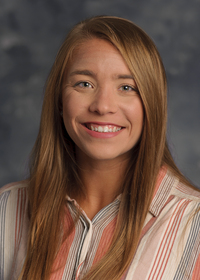 Anna Byrd Windham
Ag. and Natural Resources Agent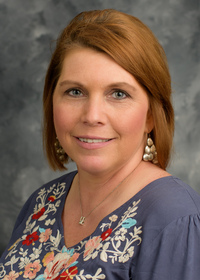 Amanda Alford
Office Associate
Remembering Extension Agent Bert Gilmore
March 18, 1961 - August 26, 2018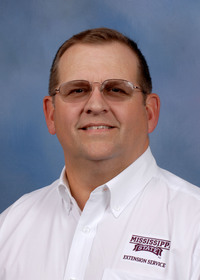 Bert Gilmore
Colonel Bert Gilmore, of Sebastopol, passed away surrounded by his precious family at his home in Neshoba County after a seventeen month battle with lymphoma.  A veteran of Afghanistan, Bert retired from the Mississippi National Guard after thirty-three years of service.  After receiving his commission through ROTC at Mississippi State University, Bert rose to the rank of colonel with his last assignment as Military Personnel Officer of the Mississippi National Guard in Jackson.  Most recently, Bert served as an Extension Agent with the Mississippi State University Extension Service in Neshoba County and previously in Jasper County.  He was a graduate of Sebastopol High School, East Central Community College and received his master's degree in Agriculture and Extension Education at Mississippi State University.  Bert was an active member and deacon of Sebastopol Baptist Church.  He was an Eagle Scout and a long term Scout Master for Sebastopol's Troop 78.  Bert was a fourth generation farmer on his family farm in Neshoba County.  Neshoba County wishes to convey its sincerest thanks to Bert's family for sharing him with us to make a postive impact in the lives of his fellow citizens and the future generations of agricultural leaders he mentored through his work with the extension service and 4-H.  
Forestry Extension
Forestry and the Forest Products Industry are a major component of Neshoba County's economy. Forest related economic sectors generate value not only within the forest related sectors but also in other sectors of the economy. The economic contribution of forest related sectors and their impacts on other sectors can be estimated using input-output analysis. Using 2007 data, it is estimated that forestry and forest products created a total output of $89.8 million in Neshoba County, Mississippi.
Download the Economic Contribution of Forestry and Forest Products in Neshoba County.
Employment and Income Impacts
Employment is the number of full- and part-time jobs in all sectors of the economy. Income is salaries and wages paid to employees. Forest related economic activity in Neshoba County during 2007 generated 703 jobs and over $24.3 million in income.
Total Output and Value Added Impacts
The value of all goods and services produced is defined as total output. Value added is a portion of total output and represents the creation of new wealth. Forest related value added amounted to nearly $39.8 million.
Tax Impacts
Forest-related economic activity contributed an estimated $7.6 million in tax revenue for federal, state, and local governments. This represents an estimated tax revenue of $4.7 million for federal and $2.9 million for state and local governments.
Acreage
Total Acres in the County: 364,800
Acres of Forest: 270,231
Percent of Forest: 74%
| | | |
| --- | --- | --- |
| Forest Type | Acres | Percent |
| Pine | 101,045 | 37% |
| Hardwood | 143,856 | 53% |
| Mixed Pine/Hardwood | 25,332 | 9% |
| | | |
| --- | --- | --- |
| Forest Landowners | Acres | Percent |
| Private Individual Timberland Ownership | 209,302 | 77% |
| Forest Industry Timberland Ownership | 18,768 | 7% |
| Federal Government Timberland Ownership | 42,161 | 16% |
| State and Local Timberland Ownership | 0 | 0% |
| | |
| --- | --- |
| Income/Values | Dollars |
| Forestland Assessed Value (2008) | $8,832,649 |
| Estimated Ad Valorem Tax Collections from Forestland (2008) | $813,664 |
| Value of Standing Timber in 2007 | $559,227,792 |
| Value of Timber Harvested in 2007 | $13,080,313 |
| Timber Severance Tax Collections (100%) | $55,635 |
Sources: Forestland ownership, acreage, and timber volumes were estimated using the Mississippi Institute for Forest Inventory (MIFI) Dynamic Report Generator Software. Tax collections according to Mississippi Tax Commission. Timber harvest value according to the Mississippi Harvest of Forest Products Report. Produced by James E. Henderson, Assistant Extension Professor, and Ian A. Munn, Professor, Department of Forestry