The Board of Supervisors is the governing body of the county. One Supervisor is elected from each of the five districts in the county to serve a four-year term. The Board is responsible for adopting an annual budget, establishing the annual property tax rate, setting policies, goals and objectives to direct the county's growth and development, and carrying out other responsibilities as set forth by Mississippi state statutes. The Board appoints the County Administrator to manage the daily operations of the county.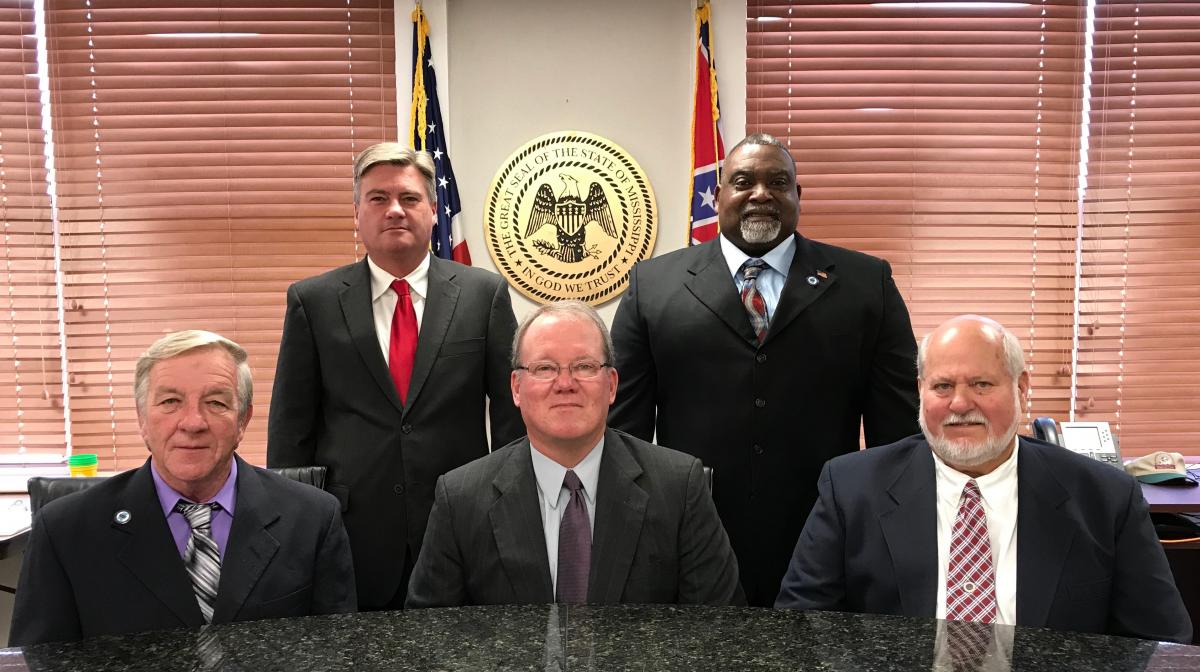 Seated (Left to Right):  Jerry Goforth, District Three; Allen White, District Four, Board President; Keith Lillis, District One;
Standing (Left to Right):   Kevin Cumberland, District Two;  Obbie Riley, District Five - Board Vice-President;
Use the links below to read more about your supervisor.
401 E. Beacon Street, Suite 201
Philadelphia, MS 39350
Phone 601-656-6281
Fax 601-650-3280
Email info@neshobacounty.net
County Administrator
Jeff Mayo, County Administrator
401 E. Beacon Street, Suite 201
Philadelphia, MS 39350
Phone 601-656-6281
Fax 601-650-3280
E-mail: countyadministrator@neshobacounty.net
Chief Financial Officer / Internal Auditor
Rhonda Williamson
401 E. Beacon Street, Suite 201
Philadelphia, MS 39350
Phone 601-656-6281
Fax 601-650-3280
E-mail: rwilliams@neshobacounty.net
Board Attorney
Wade White
Attorney at Law
501 Main Street
Philadelphia, Mississippi 39350
Office 601-656-3710
Fax    601-656-3706
E-mail: wade.white@outlook.com