​The Neshoba County Courthouse is receiving a new Roof as part of the Energy Services and Conservation Project authorized by the Neshoba County Board of Supervisors earlier this year.  The roofing portion of the project started on Saturday, August 19th and will continue into the week of August 21st until completed.  The old roof was removed using a hydrovac technique which used water and a vacuum to remove the aggregate material on the existing roof on Saturday.  The new poly roof began being applied on the western wing of the courthouse on Sunday and the final coat of silicone sealant on the roof was also being applied on Sunday.  The roof is being sprayed on and sloped to provide proper drainage and will provide a watertight seal around all portions of the building.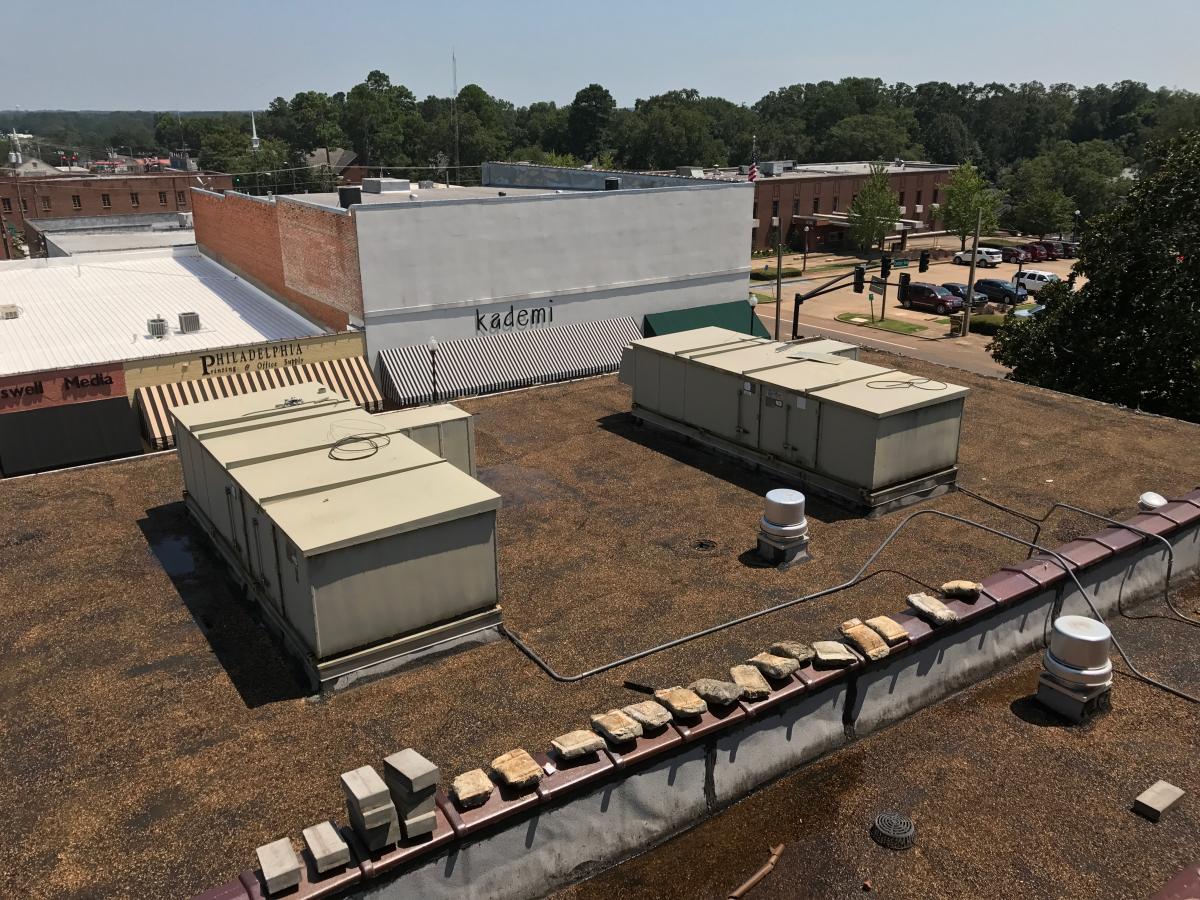 Existing Portion of the East Side Wing of the Neshoba County Courthouse
The new poly foam being applied to the original center portion of the Neshoba County Courthouse.  Being sloped from the middle to provide for proper drainage.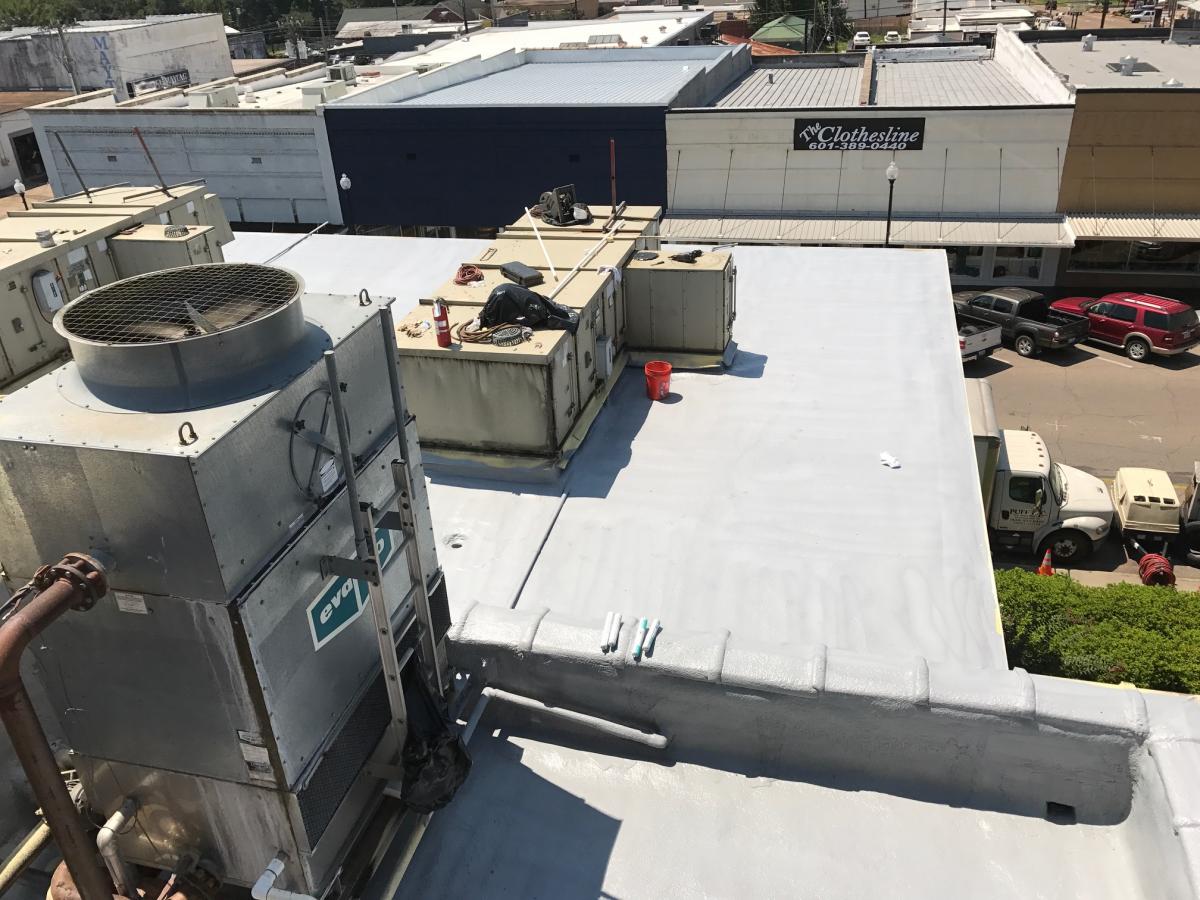 The Western Wing of the Courthouse nearing completion with the silicone sealant layer over the poly foam layer for protection of the Roof.
The roof as replaced will carry a 20 year warranty. 
The Neshoba County Courthouse, Justice Court Annex, Unit Facility Building, Law Enforcement Center and Department of Human Services Buildings have already undergone the lighting scope of work which has replaced many of the existing lighting fixtures with LED fixtures and in multiple locations the addition of occupany sensors added to reduce energy consumption.  The fixtures at the Neshoba County Coliseum are currently being replaced with the 1,000 watt incandescent fixtures being removed entirely and the metal halide fixtures being replaced with high bay LED.  The Neshoba County Coliseum is anticipated to be completed this week.  
The Neshoba County Courthouse, Justice Court Annex, Law Enforcement Center and Neshoba County Coliseum are also being retrofitted with Building Automation Systems that will provide scheduling and control of HVAC systems at the buildings.  This will enhance the energy savings being gained by the lighting upgrade.  
Neshoba County is also leveraging TVA's Energy Right Program through Central Electric Power Association and Philadelphia Utilities in support of this project and hopes to upgrade HVAC equipment at the coliseum with program proceeds.
The project is being performed through Schneider Electric who is gauranteeing energy savings for the 20 year life of the project.