The Neshoba County Board of Supervisors was awarded the Friend of Extension Award during the Community Awards Program on Tuesday, January 10th by the Neshoba County Extension Service Staff.  The Board was given this award for their volunteer work at various extension events including the Fall Fun Day for Special Needs Kids and the annual 4-H Awards Banquet just to name a few.  The annual Community Development Awards Program is sponsored by the Neshoba County Extension Service and Community Development Partnership to recognize outstanding volunteers in service to their communities.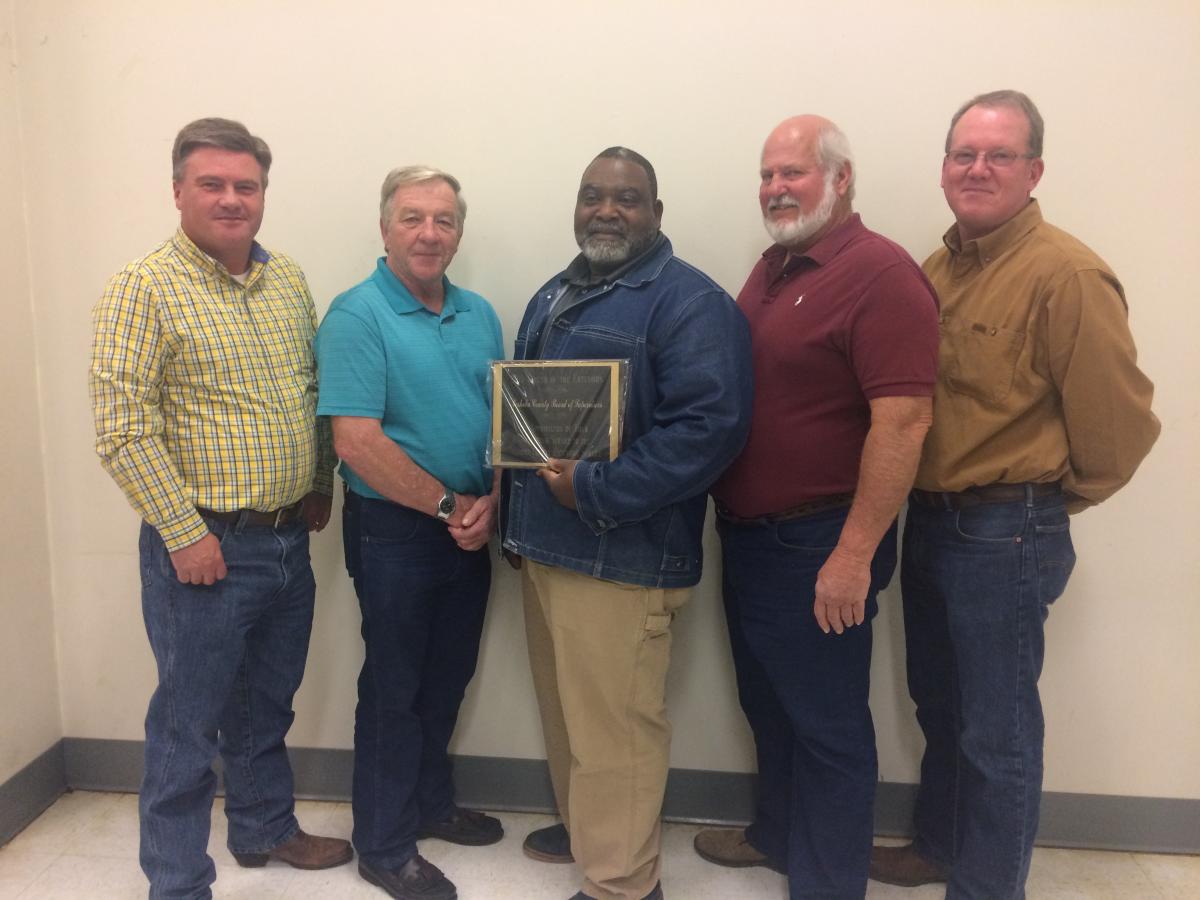 Pictured from Left to Right:  Kevin Cumberland, Supervisor District 2; Jerry Goforth, Supervisor District 3; Obbie Riley, Supervisor, District 5; Keith Lillis, Supervisor, District 1; and, Allen White, Supervisor, District 4.
The Dixon Community Development Club was awarded Community Development Club of the Year and their Club Secretary received the Secretary's Record Book of the Year.  Neshoba Community Development Club placed second.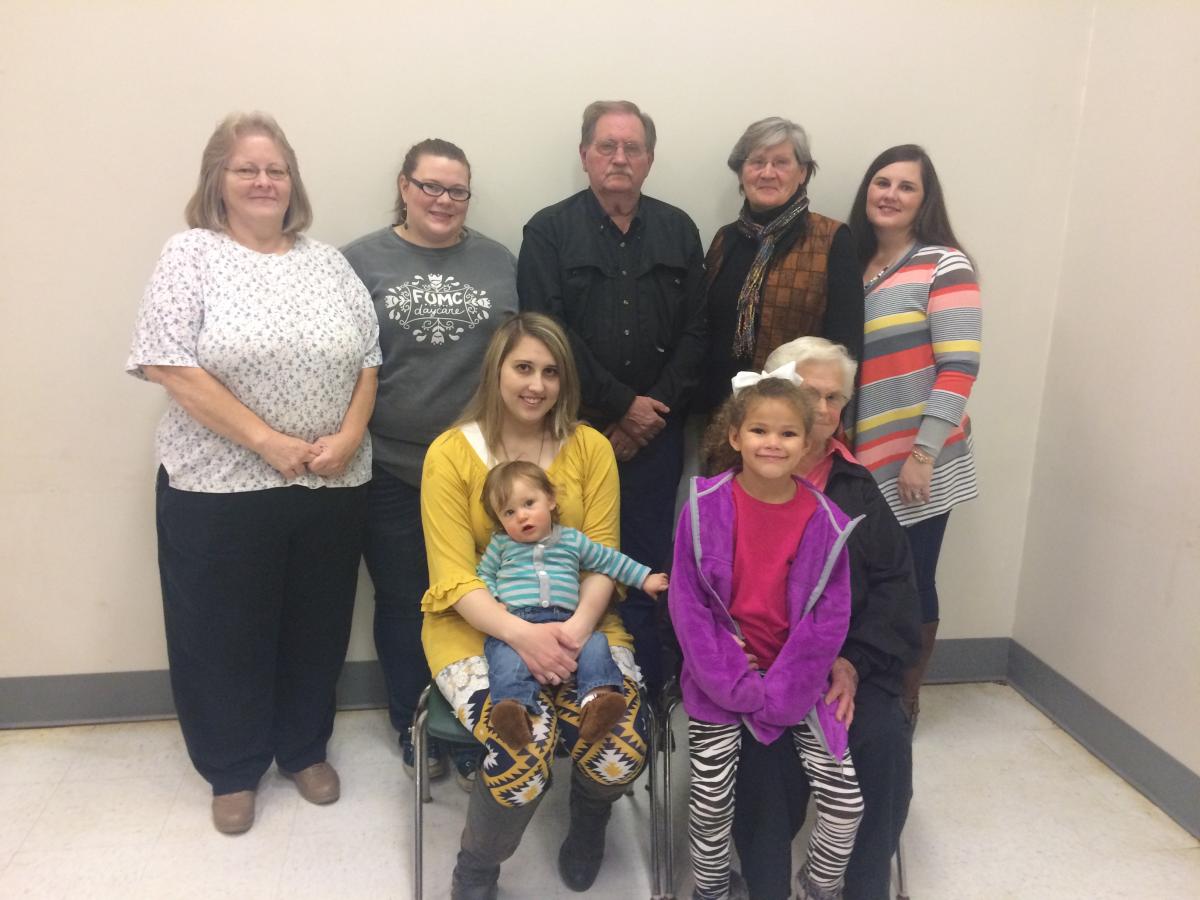 Chrissy Baysinger was awarded the Homemaker Volunteer of the Year Award.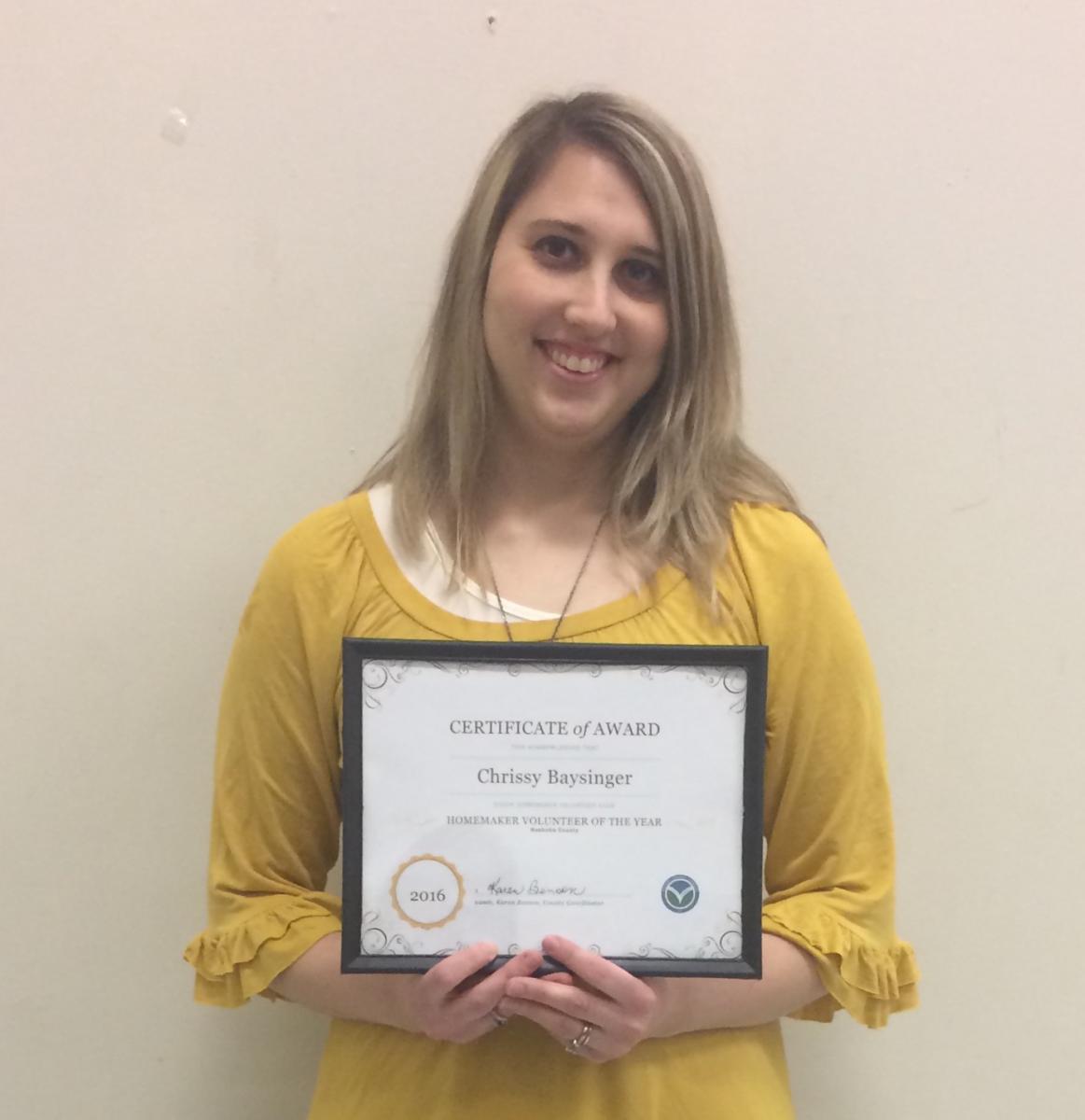 Lucy Keith of the Literacy Council was awarded the Community Spirit Award for her outstanding volunteer work with the Literacy Council.  She was unable to attend the award ceremony.
The Literacy Council awarded their Volunteer of the Year award to two receipients who have donated their time to promote literacy and helping children learn to read.  This year's receipients were Mary Louise Blanks and Nancy Yates.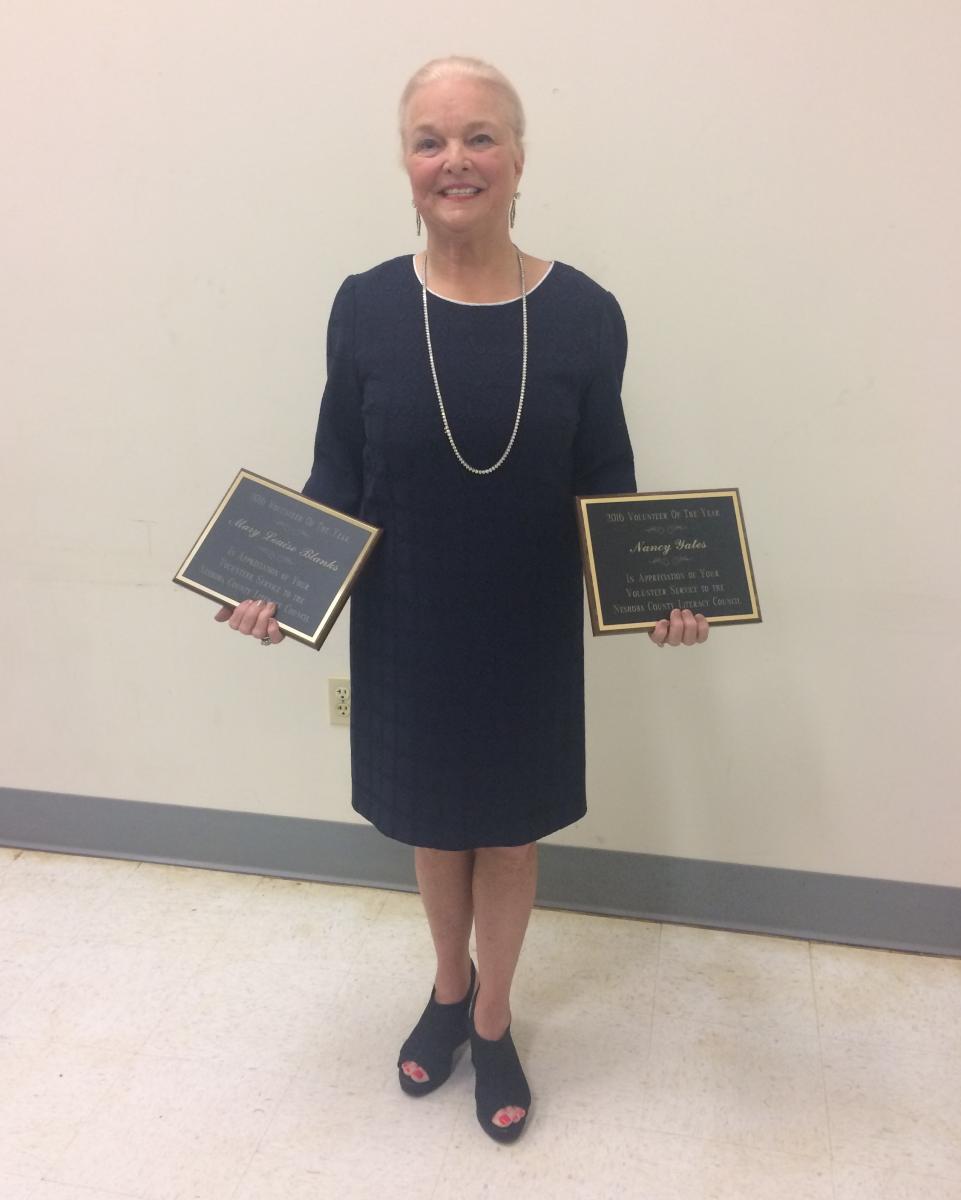 Pictured with the Literacy Council Awards is Nancy Yates.  Mary Louise Blanks was unable to attend the awards ceremony.
The North Bend Volunteer Fire Department was chosen as the Fire Department of the Year for 2016.
Firefighters of the Year recognized were: Seated from Left to Right - Justin Moore, Linwood Fire Department; Kenny Smith, Tucker Fire Department; and Commissioner Cecil Hooker, East Neshoba Fire Department.  Standing from Left to Right - Merle Bryan and Bart Moore, Hope Fire Department; Melissa Barrett, Arlington Fire Department; Robert Barnett, North Bend Fire Department and Fire Chief Donnie Luke of North Bend Fire Department accepting the Fire Department of the Year Award.
There are numerous opportunities to volunteer to make Neshoba County a better community - if you are interested feel free to contact the Neshoba County Extension Service who can assist in providing contact information and volunteer opportunities for various organizations.