During the 94th Convention of the Mississippi Association of Supervisors four Supervisors received Institute Graduate Designation in the inaugural class of
of the Mississippi Association of Supervisors Institute for Excellence in County Government.  Keith Lillis, District 1; Kevin Cumberland, District 2; Kevin Wilcher, District 4;
and Obbie Riley, District 5 completed all requirements to receive the designation. 
Keith Lillis was also recognized during the convention along with 57 other retiring or supervisors not seeking reelection.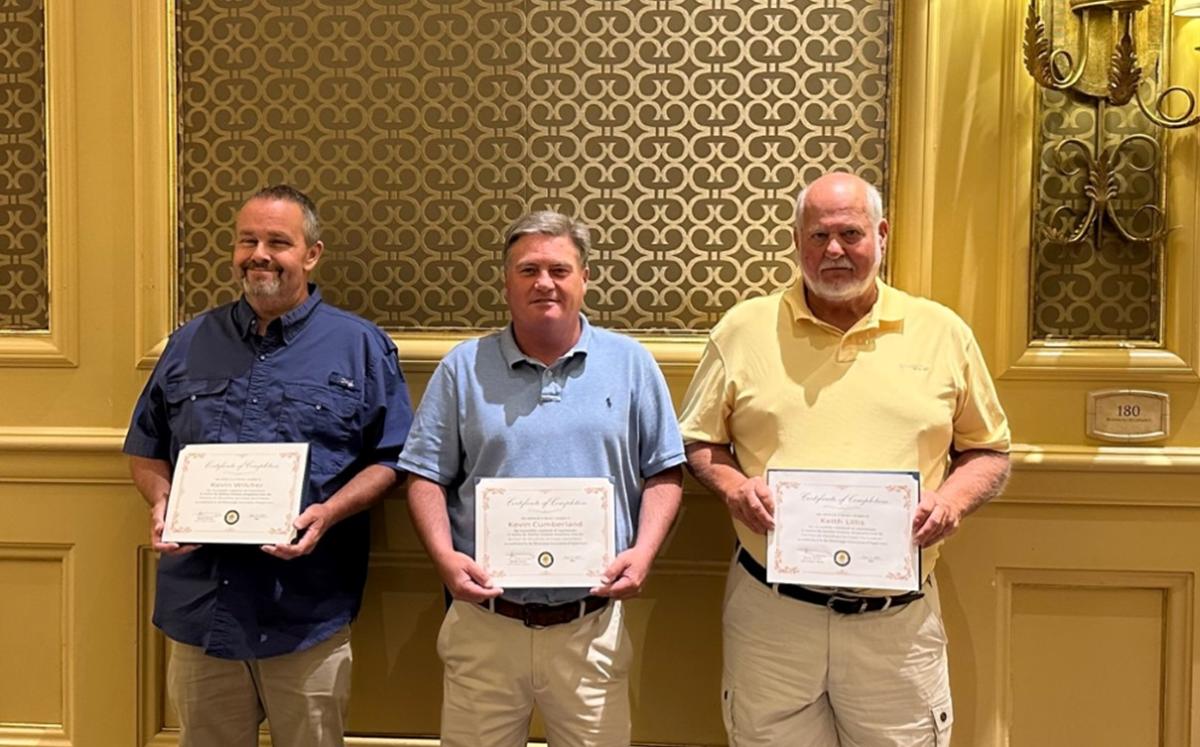 From Left to Right:  Kevin Wilcher, District 4; Kevin Cumberland, District 2 and Keith Lillis District 1.  Obbie Riley, District 5 is not pictured.
MAS worked with Mississippi State University Extension Service to create a curriculum designed to provide the essential information for all county supervisors over a four-year term. Participation in the Institute is voluntary. Supervisors will automatically receive continuing education credits (CEUs) based on their attendance of education sessions at MAS conferences.  The program started four years ago and the inaugural class graduated over 130 supervisors from across Mississippi.